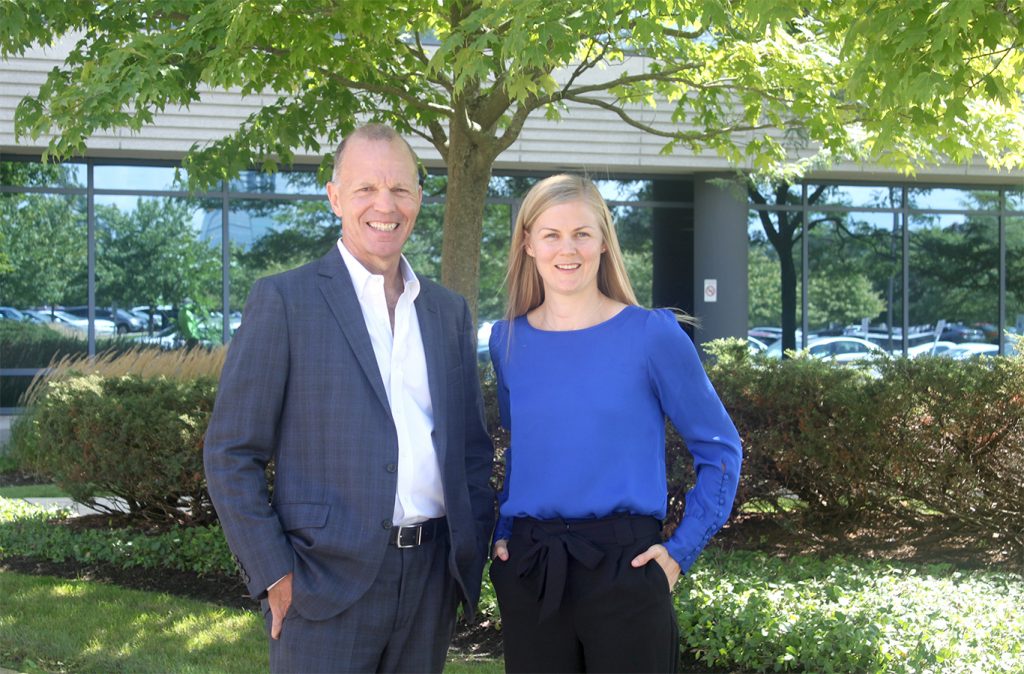 Robert Adducci
Owner
Robert Adducci has 30 years of successful commercial real estate experience and is the founding principal of Adducci Partners, Ltd. (APL). Bob is a well-respected deal maker known for a high degree of integrity and in crafting creative solutions to complex commercial real estate challenges.
Mr. Adducci's accomplishments as a developer, investor and broker include the following:
The commercial real estate projects that he has sponsored have consistently produced average annual investment returns on project equity of over 30%.
He identified, implemented and completed successful value enhancement strategies for a variety of commercial uses; office properties, land development sites and retail projects.
He has successfully represented office tenants on a national basis and is known for negotiating creative lease transactions that deliver significant occupancy cost savings and substantial space and term flexibility.
Current projects include the contrarian acquisition and transformation of two vacant suburban Chicagoland office properties, as well as the development of a land site for medical office. Prior to forming APL in 1996, Bob enjoyed a national corporate brokerage career for 7 years as a Senior Vice President at the Prime Group.
Mr. Adducci is the Founder and President of the Adducci Family Foundation, a 501c (3) charitable organization that fosters educational and mentoring opportunities for opportunity youth in Chicagoland. A portion of the profits derived from Mr. Adducci's real estate enterprises are used to fund the Foundation.
Bob earned a Certificate in Organizational & Leadership Coaching from Northwestern University in 2017. He is a passionate Executive Coach for leaders of social impact organizations. His coaching mission is to partner with select clients to foster breakthroughs in their work performance and personal development as they seek to make a positive difference in the world. He has also volunteered in a variety of youth and young adult mentoring programs, including One Million Degrees. He is on the Presidents Board of UCAN and was instrumental in the vision and development of their new $35,000,000 campus in the North Lawndale neighborhood of Chicago.
Bob graduated "Cum Laude" from Northern Illinois University in 1980 with a Management degree and was president of the TKE fraternity chapter. He is the Co-Founder and Past President of the Northern Illinois University Executive Club.
Prior to initiating his commercial real estate career in 1989, Mr. Adducci was a sales training and sales management executive for six years in Chicago with the health care division of Kimberly Clark Corporation, a fortune 100 company. Bob started his professional career in executive sales for Oneida Silversmiths, Ltd.
He is dedicated to fitness and athletic training, competing in CrossFit competitions, triathlons, duathlons and running events. He is a world traveler, having experienced 50 countries on five continents.
A life-long resident of the Chicago area, Bob was born and raised in the Roseland neighborhood of the south side of Chicago. He resides in Lagrange Park, IL.
Emily Matthews
Senior Broker
Emily Matthews is a Senior Broker at Adducci Partners, Ltd. Emily is an entrepreneurial-minded commercial real estate broker who has experience with tenant representation and acquisition of commercial properties.
Emily's Commercial Real Estate Philosophy
MISSION: To be the most genuine and hardworking commercial tenant rep broker in the suburban Chicago market
FOCUS: Client's best interests are always my top priority
RESULTS: Relentless pursuit of great deals
DILIGENCE: Leaving no stone unturned
PASSION: Determined to go the extra mile
CHALLENGE: Solving complex real estate problems
SUCCESS: Creating satisfied, repeat clients

Prior to joining APL in 2019, Emily enjoyed a corporate career as an economic consultant at Navigant Consulting where she provided economic and financial analysis for expert witness testimony through academic research, examination of data, and application of statistical and economic models. Additionally, she and her husband successfully started a boutique fitness studio in Westmont, where they have enjoyed steady growth, while becoming a trusted source for health and fitness in the Western Suburbs.
She graduated from Nazareth Academy High School in 2003 and received a Bachelor of Arts degree from Drake University in 2007, where she also received a scholarship to play softball.
A native of Brookfield IL, Emily still resides there today with her husband and son.